Announcement: We've Moved!
We are still providing the same high quality service to the valley that we have for the past 20 years in a new location. Our retail location can now be found at 20325 North 51st Avenue, Suite 114 in Glendale.
Welcome to COI Computers
In a perfect world
Imagine for a moment, the perfect computing world. There are no limitations on what computer system you choose. Any dream computer you want would be built, by hand, just for you.
You have a team of knowledgeable technicians to build to your exacting specifications. You have a support team available that knows you by name, not by a number.
You would have the finest PC available, one that meets and exceeds your current needs - one that will continue to do so into the future.
You may think that world is just a dream, but it isn't. COI is making this dream come true today, just as we have for over 31 years; since 1991. COI provides custom computer systems, PC maintenance, PC repair and support, networking solutions, PC parts and upgrades, and new media development.
About COI Computers
Our Philosophy Makes the Difference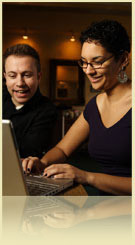 There are literally thousands of different components that can be used when building a PC. There are good brands, and unfortunately there are bad brands.
Your choices are daunting, even if you are technically knowledgeable. If you plan on buying a complete system, how can you be assured that every component in the system is capable of meeting your needs? Do you believe assembly line techniques will provide the same quality and reliability as a system built by hand?
That is what sets us apart, our first goal is informing our clients. Guaranteeing that they make their purchases based on facts and not on a mass marketing advertising pitch.
When you deal with us, we don't try to give you a limited choice of one size fits all systems. With COI, your choices are limitless. We guide you every step of the way, helping you to select exactly the components you want and need. We discuss with you what you plan to do with your PC, not only now, but what you plan to do in the future.
Then we review with you the vast array of highly reliable components from the leaders in the industry. Selecting the ones that meet your needs, and your budget, only then is your computer assembled by one of our skilled technicians. We tweak every minute detail of your PC to provide maximum power and ease of use. Each individual detail may make a small difference, but the cumulative effect is formidable.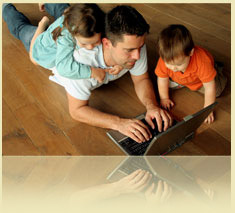 When purchasing a computer system, one word is brought to mind more than any other, obsolescence.
It's a word everyone that has owned a computer has had to face. Due to the ever increasing demands of new software, that blazing machine can, in a matter of months, be overrun by software that requires more power, more storage, more memory.
When you buy a pre-built system, you may not even be able to upgrade your system to meet these new requirements. Even if you can, with many manufacturers, doing so may void your warrantee. It doesn't have to be this way.
Every system that we build can be completely upgraded, by the owner or by our technicians. We do not use components that are integrated into one circuit board because we know that while it may make the original price tag more appealing, it quickly becomes expensive, if not impossible to upgrade.
We also don't view you as just a customer. We view you as a partner, and we never forget that our clients are the only reason we have been successful for over 31 years. The vast majority of our business is from referrals, and returning clientele. That is because we build a relationship with everyone that we work for. We have been in business since 1991, (a lifetime in the computer industry) and have consistently set the standard for customer support and service after the sale. We don't view you as simply an invoice number, we know you by your name. You don't sit for hours on the phone waiting for an automated message to tell you that we'll be there shortly. Like our systems, our service goes beyond your expectations as well. When you're ready, contact us to set up a consultation to discover what COI can do for you.
COI's Products and Services
Custom Systems for Custom Needs
Most of our competitors would use this section to describe the systems they have pre-packaged to offer you. Systems with corners cut and generic guts. Systems that were built on an assembly line; PCs that are designed to hit a price point, not to meet your needs.
We don't operate like the others. Almost no two systems from COI are the same. They are custom built to meet the individual client's needs and desires. From basic PCs to surf the web, to High End Dual & Quad Processor Network Servers.
Still, all of our systems share a few things in common. We only use high-quality, award-winning brand name components from the leading manufacturers in the industry - manufactures like Intel, Asus, Nvidia, Western Digital, Creative, 3Com, Viewsonic, Logitech, Samsung, Hitachi, Microsoft, Altec-Lansing, Linksys, Antec, and more. You can also expect the quality that comes from being built by hand and tested extensivly by experienced technicians, and stringent quality controls that ensure the fastest, most reliable systems on the market today.
Support The Way It Should Be
Should you ever have a question or need help with your COI system, you'll find our technical support a refreshing experience. You'll get to speak to the very same technician that built your system. We don't use an annoying automated telephone voice mail system that requires you to press a thousand buttons before speaking to a live person, you call is answered by a reliable member of the COI staff that can assist you immediatly.
Since 1991, we have constructed literally thousands of systems for our satisfied clients. 31 years - that is a lifetime in this industry.
We have earned the highest praise from our clients, and numerous industry awards. We haven't let it go to our heads. We still build our systems by hand. We still take pride in every system we build. When you are ready to have a custom PC built exactly for you, give us a call at 602.863.3377 and set up your personal one on one consultation. You can always drop by our retail location at 8110 West Union Hills Drive, Suite 310 in Glendale, AZ 85308 during our normal business hours as well. We look forward to meeting you.
Yes... We Do That
COI Computers provides a wide array of services to meet your needs. Since 1991, we have been a leader in providing technology solutions for our varied client base.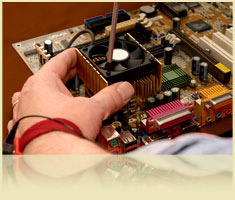 Maintenance, Upgrades & Support
COI's highly skilled staff is able to provide support for any Microsoft Windows based PC. We have one of the fastest turn-around times for PC maintenance in the industry. Well over 90% of the systems that we work on are back in working order on the same day we receive them. COI is able to work on any brand of PC using a Microsoft Windows based OS, we can also trouble shoot hardware issues on Novell Suse Linux machines.
We aren't limited to in-store service either. Our technicians are available for on-site service at competitive rates. If computer problems have you down, get back up and running today with COI's PC Maintenance.
Web Site Design & Development
COI New Media provides effective design and strong backend support for all your new media needs. Our team of developers are experts at more than eye candy, the first concern is the functionality and usefulness of the applications they develop. Check out coinewmedia.com to learn more about our New Media Development Services.
Networking Services
As the world becomes more connected and the Internet becomes more of a neccessity, networking has become the norm. COI is able to provide extensive networking support for your home and office. Experience in networking since before most people knew that a network was more than a television broadcasting term gives us the ablity to provide robust, reliable solutions for you.
High Speed Internet Service
A High-Speed connection to the Internet changes the way you use the Internet in your day-to-day life. COI is able to provide a variety of ways for you to break the 56Kbs barrier and move into the high-speed era making your Internet more useful and enjoyable.
COI's Hours and Location
Contact COI Computers
Contact COI Computers

Thanks for taking a moment to contact us. If you would like, you can send an e-mail to us using the form below, or you could call us during business hours at 602.863.3377. Of course, you could always drop by our location at 20325 North 51st Avenue, Suite 114 in Glendale, AZ 85308 as well.
We look forward to hearing from you.